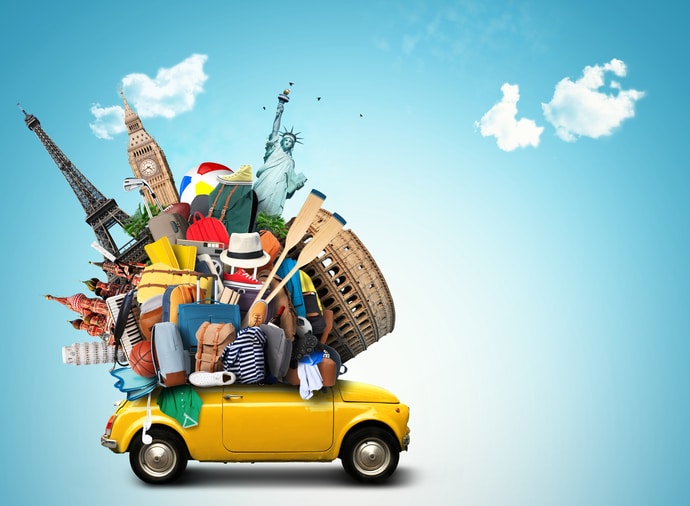 Planning to go on vacation? Don't let braces stop you from enjoying your vacation. Being prepared ahead of time can help you should an emergency happen. We have put together a list of items that may come in handy while you're on vacation.
Travel Toothbrush
Flosspick, Platypus Flossers  or other interdental cleaners.
Orthodontic wax to help with discomfort from protruding wires.
A small mirror for examining any possible issues in your mouth.
Toe nail clippers. Just in case you need to clip a wire.
A water bottle or a mini bottle of mouth rinse. 
Placing these items in a small cosmetic bag can help keep them at reach when needed quickly.
If you happen to be on vacation and experience problems reaching our office, we suggest going online and searching for orthodontic practices in your area. Most orthodontist will lend a helping hand to another orthodontic patient and get him or her out of pain or discomfort.
Always remember not to eat the following:
Chewy, sticky, or gummy food
Apples, pears, and other whole fruits. Always cut your fruit into wedges before eating.
Bagels and hard breads and rolls
Corn on the cob
Hard candies, cookies or pretzels
All nuts and hard candies.
Foods you can enjoy on these warm sunny days: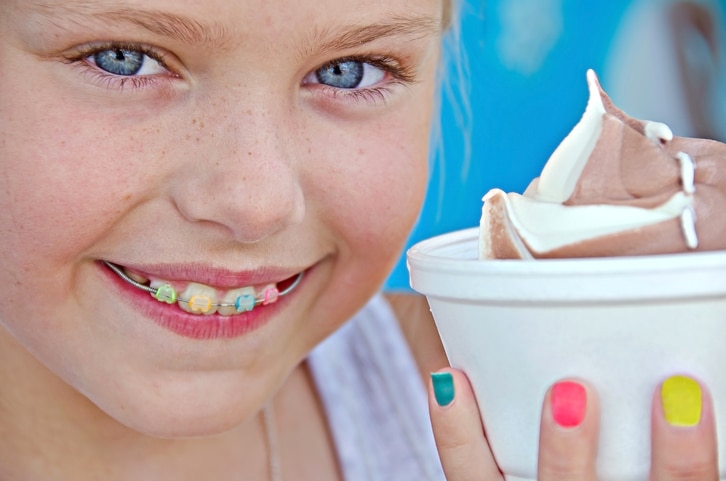 Ice cream
Frozen yogurt
Smoothies
Popsicles
 Fruits
Pudding
Jell-O
Pretzels
 S'mores
Chocolate without nuts
Lastly, if you are wearing clear aligners and happen to lose your trays call our office as soon as possible. We may be able to reorder your trays so they are ready for you when you return.
Always feel free to call one of our Downriver offices. Serving Downriver Michigan, Wyandotte, Trenton, Grosse Ile, Lincoln Park, Taylor, Gibraltar, Southgate, Brownstown, Rockwood, Woodhaven, Riverview, Romulus, Allen Park, and Flat Rock.
Your Smile…Our Passion